I stayed the Edison Hotel in Penang in early Feb 2023. It was a very cozy hotel located right middle of the tourist area of George Town, Penang. I personally like the small-medium sized hotel, so it worked very well for me, with very friendly staff members with personal touch! Here is what I experienced!
Read more

: The Edison Hotel review, George Town, Penang, Malaysia [Feb 2023]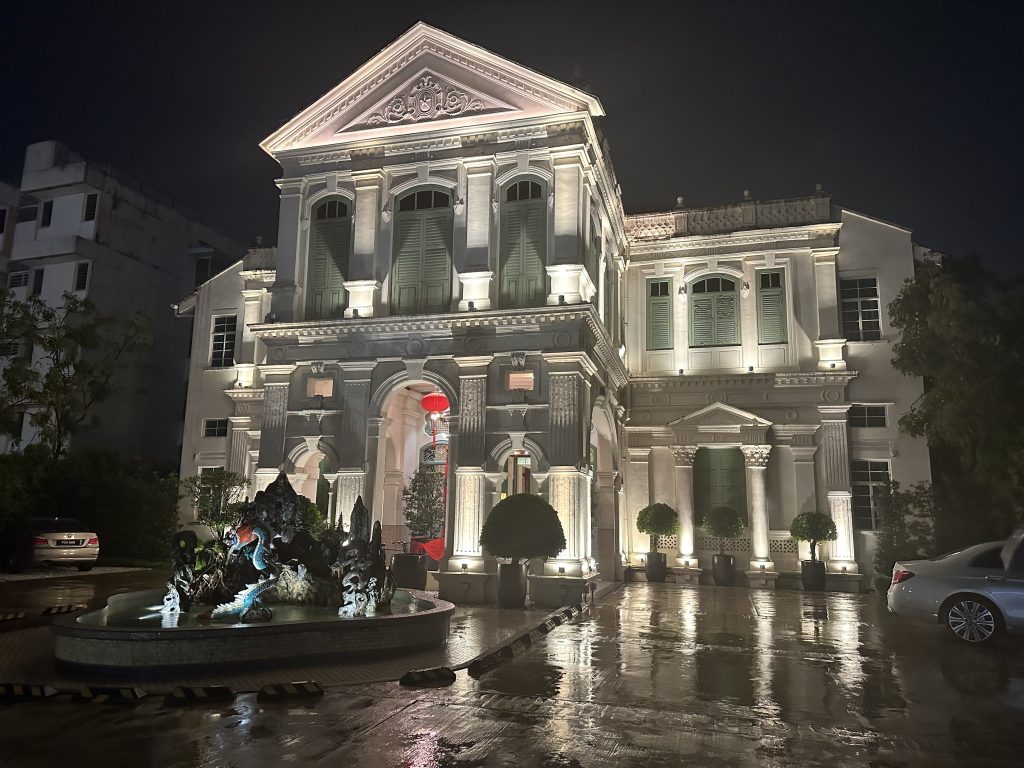 Executive Summary
The Edison Hotel is Good for
People who like small hotel or history behind the hotel
Those who planning to walk around George Town
Somebody wanting to have a lounge
Not for
Those who cannot accept small things on the torn down of the room (furniture such as sofa, bed, etc was very modern touch, though floor was aged for example)
If you need a good swimming pool, gym, buffet breakfast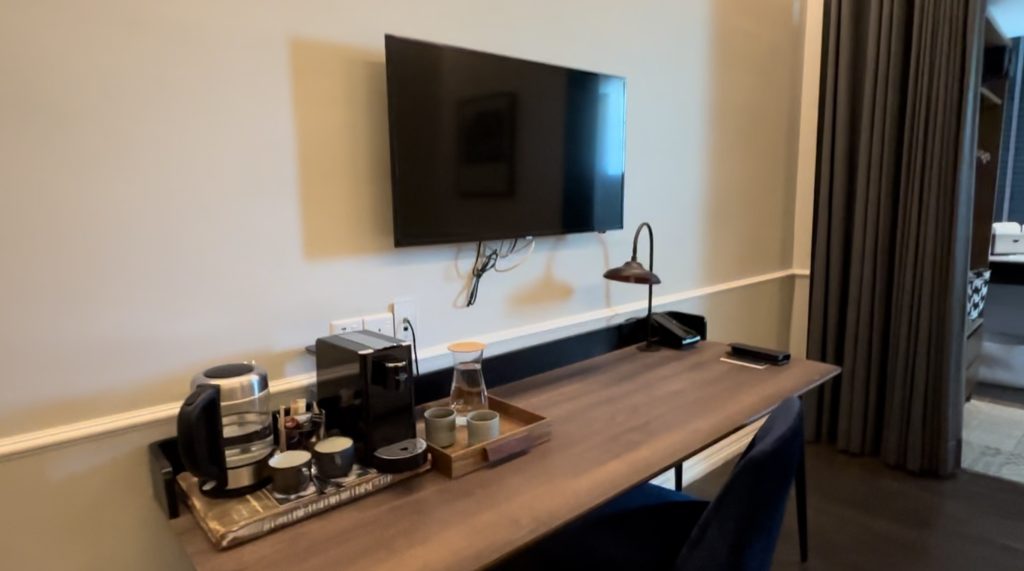 In General
Our stay was very enjoyable despite of our main reason to stay at the hotel was brown off from the stormy weather… (wanted to see fireworks). The key points we enjoyed are very friendly, attentive, knowledgable personal services from the staff. Especially this hotel has only 35 rooms, so the receptionist and lounge staff will know you very quickly! In the morning, the staff even just gave us the guava juice even without asking, by observing our glasses in the night before!
Another thing so nice in the hotel was the 24hours complimentary lounge access. The room does not have refrigerator, but you can go to the lounge stuffed with snacks, fruits and drinks (non-alcoholic beverages only, may be paid service but not asked) all complimentary. The room is equipped with capsule coffee machines as well but never used.
It is notable anglo-colonial style building and for sure you will be excited with a good travel feeling at the entrance.
Location
The Edison Hotel was located in George Town, and very close to the most of the tourist spots in the World Heritage areas. The hotel is located right in front of the famous Red Garden food court, so even before you getting around the town you will not miss the Penang''s street food experience! If you are about to explorer the Georgetown, the choice of this hotel will never let you down.
Access
By Car or Grab
From the Penang International Airport, or PIA, the drive will be about 40min, depends on the traffic. I would guess Grab or any ride-share services will be around MYR35-55. Airport taxi I would guess about MYR 70 (just ask at the airport counter, it is fixed price so no need to worry tourist scams!).
If you are public transport lover, this place is a great location. You can use multiple bus services, including Komtar (city center) bus terminal is about 10-15min walk away.
Penang offers free bus service called CAT (city area transit) like a hop-on hop-off type of public transport. You can use the Cititel bus stop to access this hotel
From the Ariport you can use 401E bus to Komtar bus terminal. If you are with backpacking, it is a very accessible distance. If you have some suit cases, switch to CAT bus and off at the Cititel. Many other services come from/to around the island stops near by, so just use the google map to find what suits you the most.
Parking
Check-in
Check-in time as 2pm for our reservation and room was not available when we arrived early before noon, but we just go out for short walk with lunch so it was not an issue.
The luggage was brought up to the rooms. I am not sure if this was because we only had two small backpacks, but there were no place to lay suitcase. I assume you can ask for it, or they will prepare it for you if you have any large luggage, as there were plenty of space in the room.
Check in was held right in front of entrance. Asked to make a deposit of RM100 and local tax of RM3 ? (dont remember but small amount).
Along the way to your room, staff nicely introduced history of the building, each facilities at the building. So don''t come with any rush!
Room
A spacious room with good modern touch in the historical building. I personally liked a lot. Though some flooring had squeaking sounds – for me it was quite ok. No bath tub, but good shower.
The bed was equipped with good firm matress, lines are properly fixed as expected for the hotel for this level. Lighting was very good, not too dark not to blight and good enough to run some errands work if you have to.
TV was not big and channels are very limited (I think 8 channels, which included Bloomberg, CNA (Channel News Asia – my favourite here) and Discovery Asia.
The window is located along the sink. The layout was considered this factor and there is no wall between the bathroom but it was separated by a good quality curtain. If you prefer a blight sun light in the morning, this is not a place. I think majority of the historical building offers similar rooms, as I think, to block very hot weather of tropical island before the air conditioning age.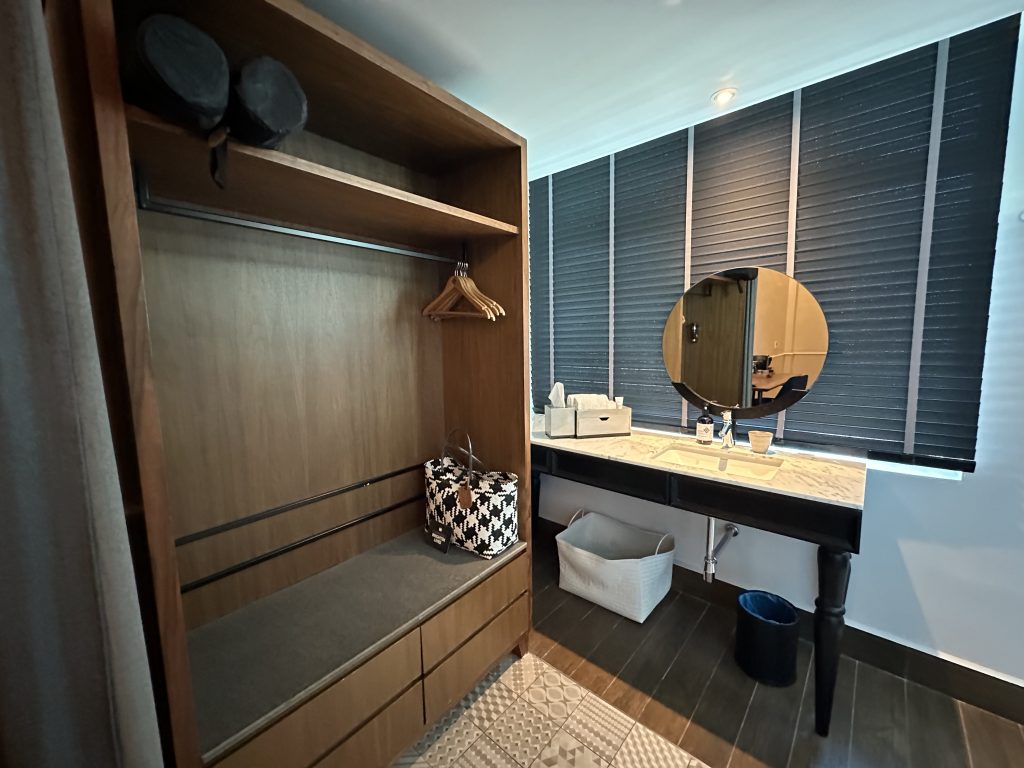 Working Desk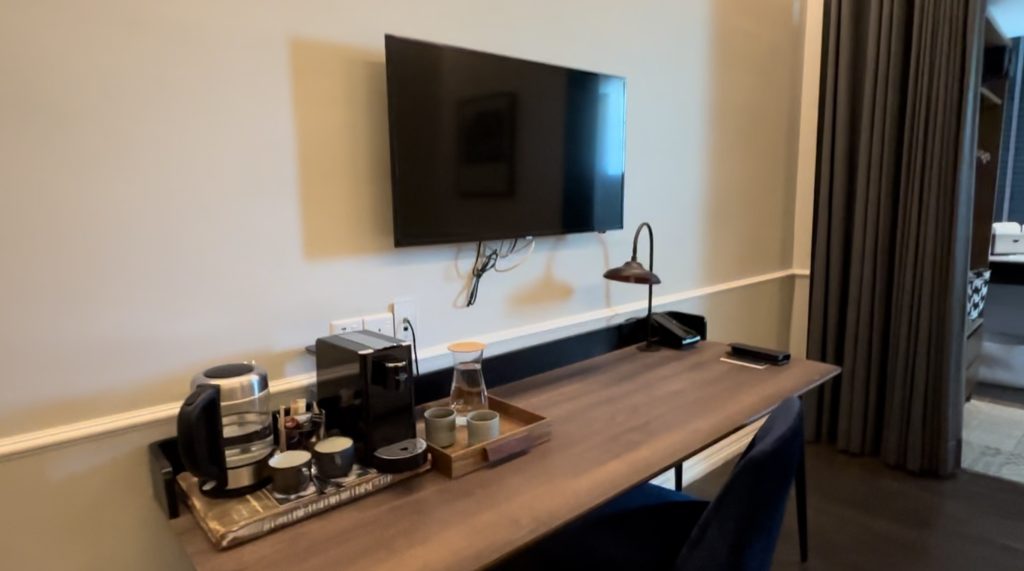 A large, wooden flat working table was quite descent enough to work if you needed. Equipped with ceiling down light as well as the reading light. Desk also equipped with some ruler and paper clips, which I found extra ordinary.
The power socket is limited, there is two power sockets (one international, one British type) near the desk, but shared with the coffee machine and water boiler.
Lounge
I actually enjoyed so much on their lounge. All guests at the hotel will be able to access, and lounge has snacks and soft drinks for 24 hours! I have used for my work lounge, and also used for the source of my movie night!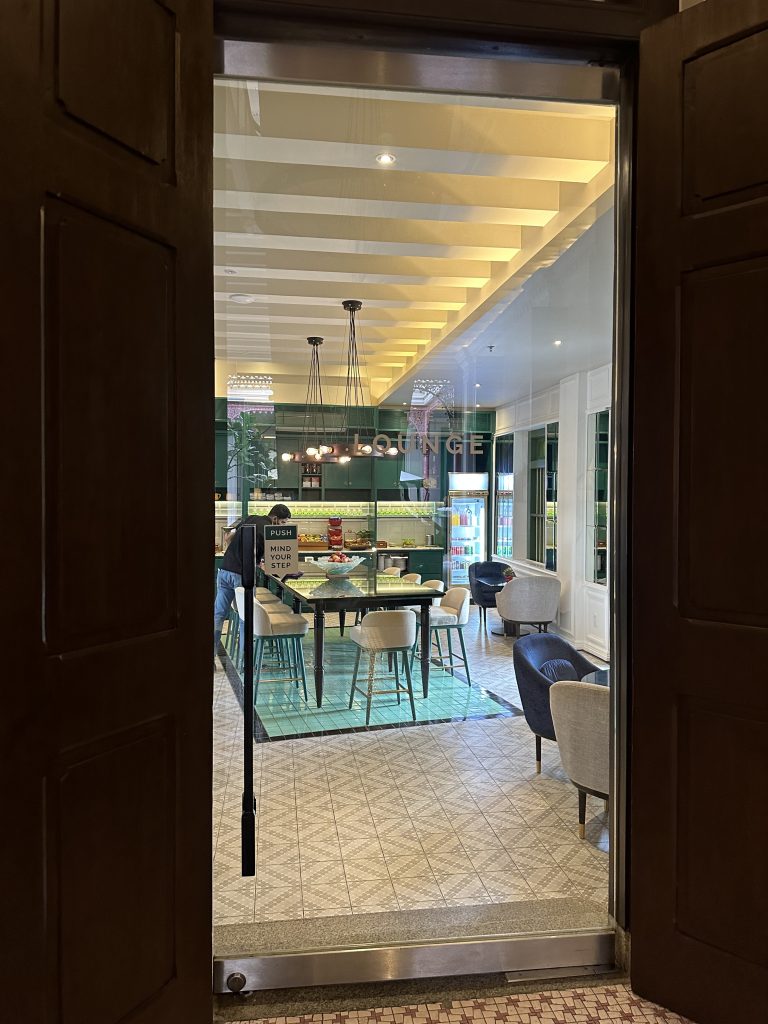 The lounge is also staffed with their friendly staff for the most of the time, so you can chat with them where to visit town, what to taste and so on!
They had an offer of free glass of wine (white or red) with cheese, nuts and dried fruits for evening wine tasting time so if you are free in the evening don't miss it!
Breakfast
There were complimentary continental breakfast. It was served by a plate, slices of toast, ege of your choice and salad. Also offered to have some serials, yogurt and Nasi Lemak (very typical local breakfast -rice wrapped with banana leaf served with spicy sauce). I think this was a perfec offerings for wester tourists may be tried enough local food, but if you are a breakfast lover this may not be enough.
After my stay, I checked some of the other blogs covered more choices of food such as cheese, noodles etc but this was not the case in our time.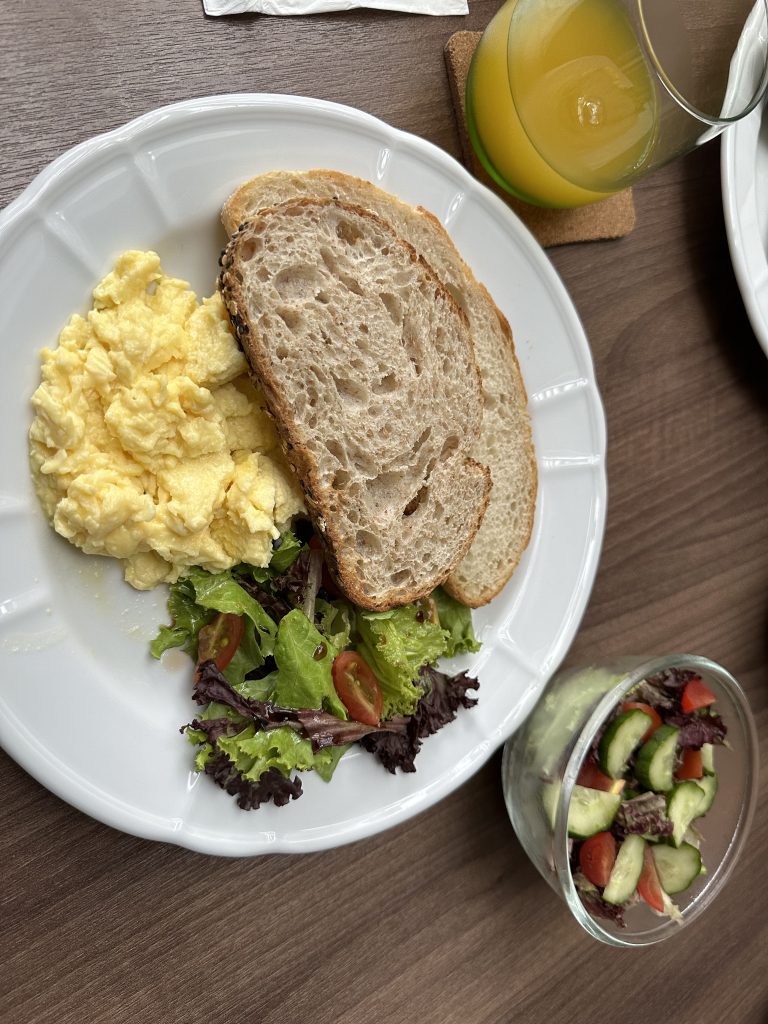 Things to Note
There is no elevator at this hotel, so if you have difficulties going up stairs (staircase near our room was rather steep one), I think you need to tell while in the reservation. The rooms were also located in the ground floor, so for sure they can arrange those rooms for you.
Minor things noticed
No water bottles – instead they serve you water with a jar. YET, you may not need it as most of the time you can go for the lounge
Wifi Information – I needed to actively seek the WiFi information. Of course, you can simply ask while your check in.
Library – you may find the other blog and report showing the library but it was closed at the time I was visited.
These were something of the things I noticed from the other blog which
Please follow and like us: