Discover Forrest Canteen, a work-friendly cafe in Penang, offering a cozy atmosphere, tasty treats, and a glimpse of the sea. Get the inside scoop on the ambiance, menu offerings, and workspace amenities.
Forrest Canteen is a work-friendly cafe located near the E&O Hotel, within the Penang Bowl building. With its serene ambiance, delectable menu items, and a glimpse of the sea beyond the parking lot, it offers a delightful experience for both work, study, and casual chats.
Location and Neighborhood
The cafe is situated close to the E&O Hotel and shares the same building with Penang Bowl. It is easily accessible and boasts a large paid parking lot, making it convenient for visitors.
Ambiance and Decor
Forrest Canteen offers a bright and airy atmosphere, with large windows and an abundance of natural light. The interior is adorned with lush greenery, true to its name. There are three seating sections available: one facing the sea, another with better air conditioning but no sea view, and a third area with staff attendance. The seaside section features a small indoor pond, which adds a touch of humidity and a faint wet smell to the room. The sound system could use some improvement, as it occasionally produces noise when touching the curtain rail.
Forrest Canteen provided a serene and comfortable workspace for my visit. The beautiful sea view, combined with the cafe's delicious menu offerings, made for a pleasant afternoon of work and relaxation.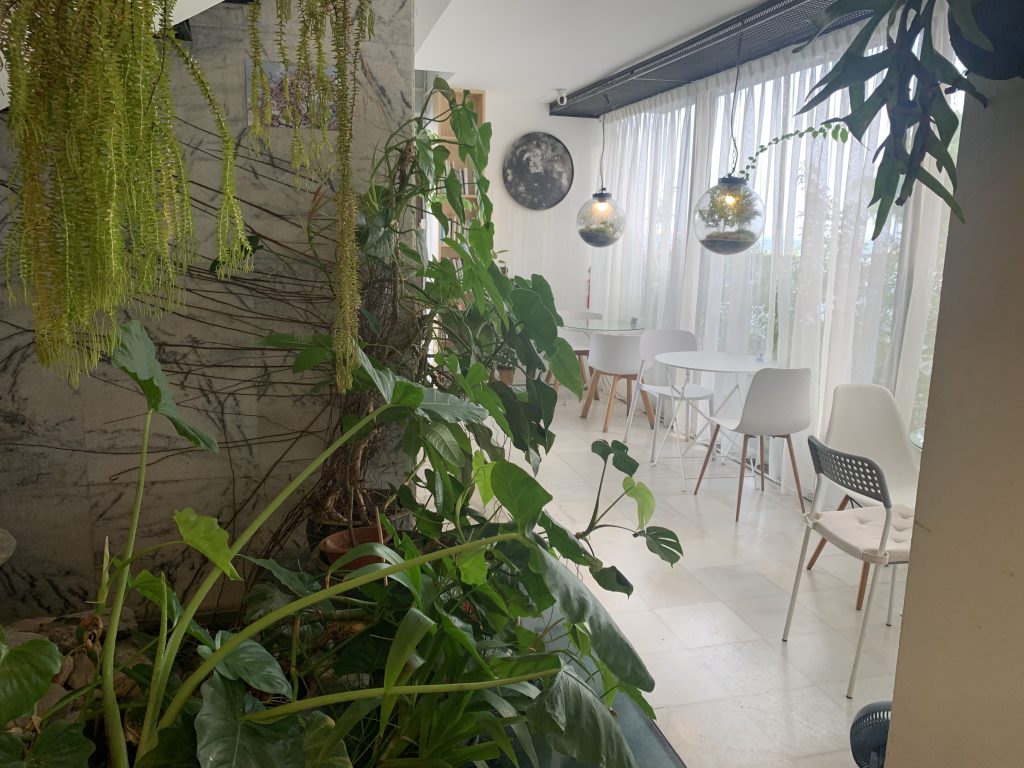 Workspace and Connectivity
The cafe offers a suitable workspace, with well-lit tables ideal for work or study.
【Mobile signals】Maxis: 2/4, XOX: 4/4, Digi: 2/4
【WiFi】Not checked
【Socket】Not checked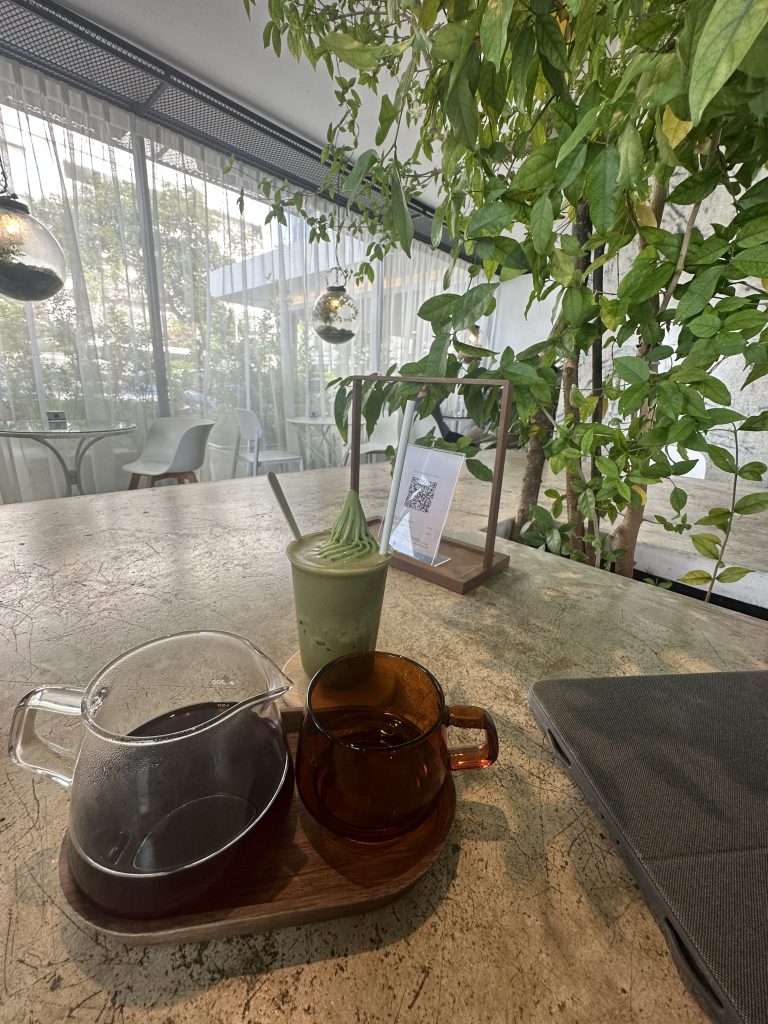 Taste of the Day
Forrest Canteen's menu features a variety of delectable items, such as the Hojicha Latte (RM14) topped with Matcha Soft Ice (RM5) and hand-dripped coffee with Nicaragua (RM20). The Matcha ice cream and Hojicha latte are highly recommended, while the hand-dripped coffee offers a pleasant aroma and a lighter caffeine kick suitable for late afternoons.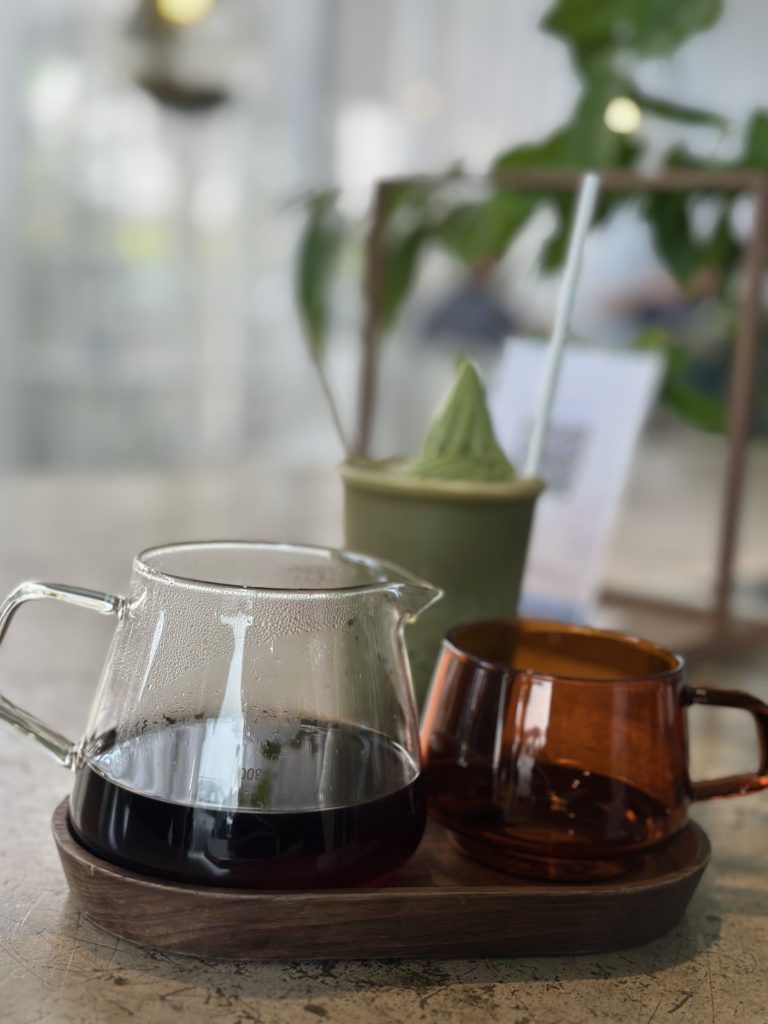 Taste and Presentation
The beverages are beautifully presented, and the flavors do not disappoint. The Hojicha latte and Matcha ice cream blend harmoniously, while the hand-dripped coffee with Nicaragua offers a delicate balance of aroma and taste.
Service and Staff
Customers are required to scan a QR code to view the menu and place their orders at the counter. Food and drinks are then delivered to the table by the staff.
Price and Value
The prices at Forrest Canteen are reasonable, and the overall experience offers good value, especially for those seeking a comfortable workspace with a view.
Call-to-Action
Have you ever visited Forrest Canteen? Share your experience in the comments below, and don't forget to follow us for more cafe reviews and workspace insights!
Additional Information
【Coffee】★★★★ (Hand-dripped, Nicaragua)
【Work/study】★★★★
【Mobile signals】Maxis: 2/4, XOX: 4/4, Digi: 2/4
【Parking】★★★★ (Large paid parking available)
【Toilet】Not checked, in the facility
【Will-return rate】★★★
Forrest Canteen
Website: https://www.facebook.com/forestcanteenbythesea/
Address: 38, Lebuh Farquhar, George Town, 10200 George Town, Pulau Pinang
Please follow and like us: