Just a few days after I was talking with my colleague that we never see "Shippu" anti-inflamation patch in Malaysia, I was prescribed with the Anti-inflammatory patch from my doctor. Later I even received anti-inflammatory spray so here is the note.
Disclaimer: This article was originally written in Japanese and machine translated to English, as I considered this article as living tip for those Japanese living in Malaysia/Penang. As translation was not proof read except the excerpt, please use this article for your reference only. However, I would be happy to translate this article properly, so if there is any needs please let me know by comment filed.
First, given a patch with plaster
had a pain in my lower back or abdomen, and the first thing I was given by my doctor was this Acustop, which is a combination of a compress in the bag shown in the upper photo and a large gauze tape shown in the lower photo, which may be a little less adhesive than Japanese compresses.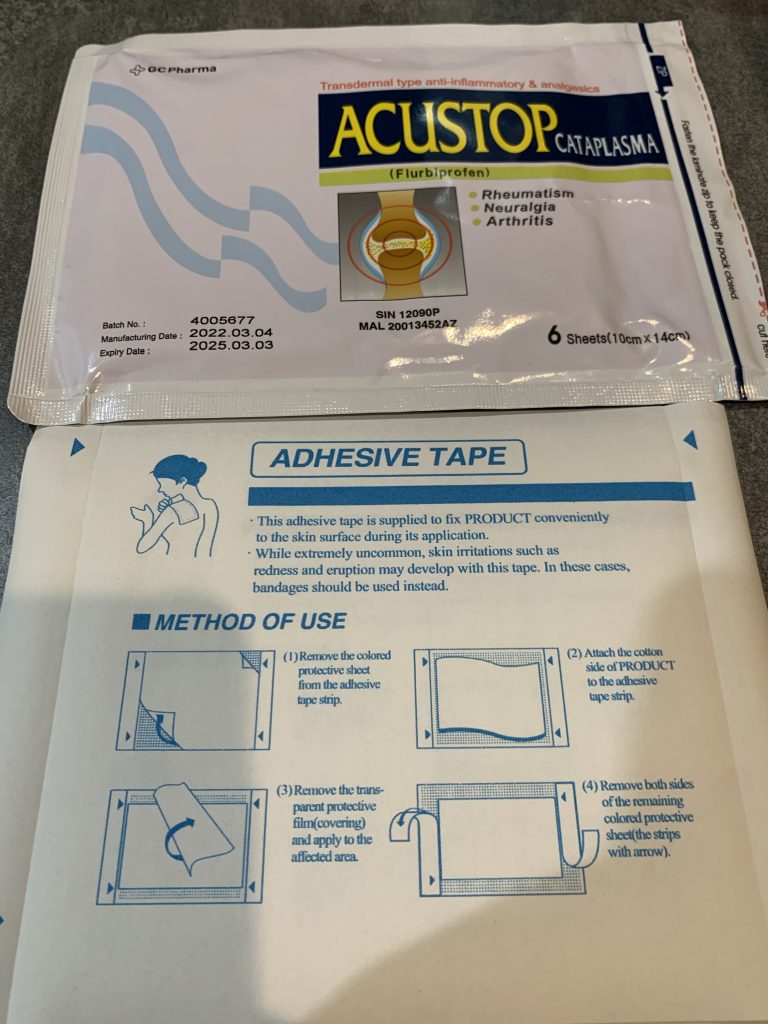 However, this adhesive tape is quite thin, so it is difficult to remove the release paper, and if a ceiling fan is running, it will easily stick to the tape and make a mess. In my case, I wanted to apply it to my back, so it was quite difficult to handle.
t took me five minutes to prepare the poultice and adhesive tape, combine them, and apply them to my back.
Later, given anti inflammatory spray!
After repeated examinations, the orthopedic surgeon finally found a chipped bone in my lower back, and at that time, he provided me with this spray-type anti-inflammatory painkiller. While it was a bit difficult to put it on my back by myself living alone, I had the impression that it would work well for about half a day.
Even if I were to spray it on the floor, it is easy to use as there is no tedious preparation work like the poultice above and no hassle of peeling it off.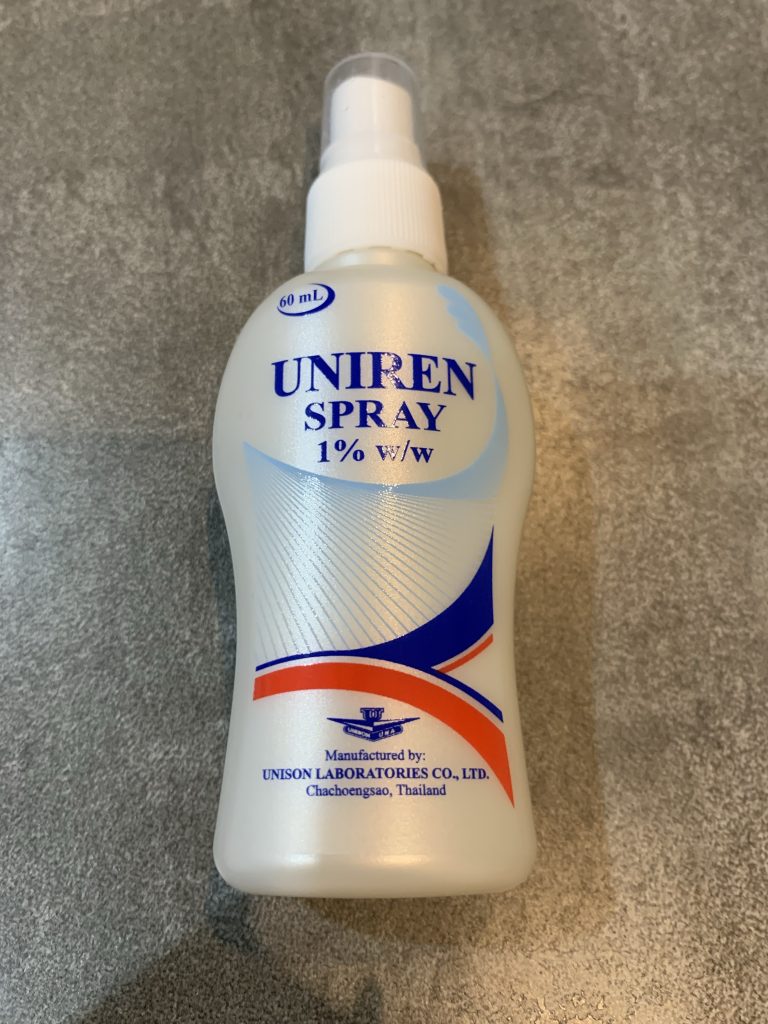 As usual, it seems to be available at Lazada and other places that sell everything, so if you are in Malaysia and want a poultice, please give it a try if you like.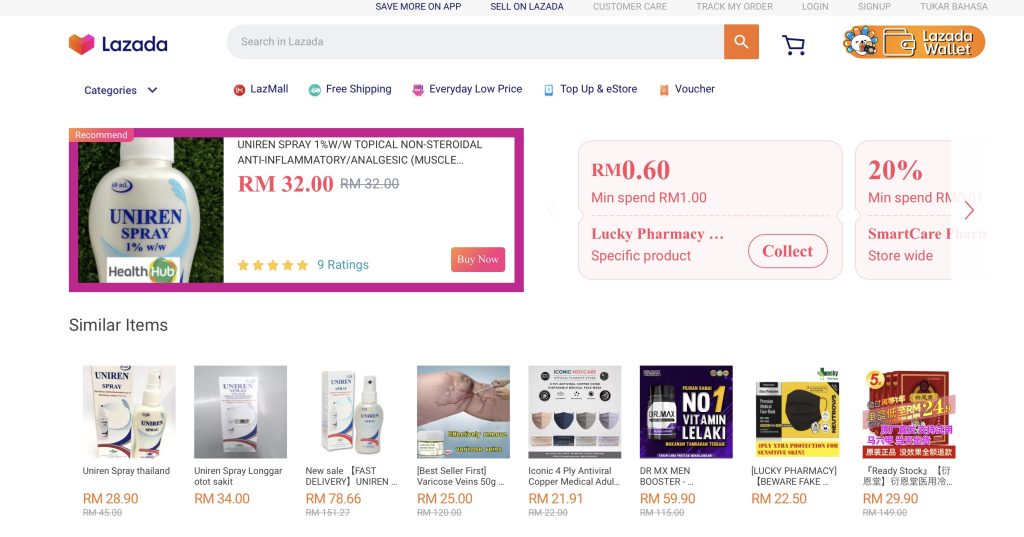 https://www.lazada.com.my/products/uniren-spray-1ww-topical-non-steroidal-anti-inflammatoryanalgesic-muscle-achesprain-60ml-i2764941327-s13135766412.html
Please follow and like us: